GE Breakfast Hamper
GE Breakfast Hamper
Looking for a hamper with a special breakfast theme? All items in this package are sourced from Indigenous owned businesses and includes:
Granuesli - The Unexpected Guest

Blueberry Pancake Mix (The Unexpected Guest)

Australian Honey (Real Honey)

Rainforest Plum Jam or Wild Lime Jam (Sacred Harvest)

Wattleseed Infused Coffee (Indigiearth)

Native Tea Taster Pack (6) (Warndu)
Add Indigenous Gift Card:
Gourmet Freestyle Granuesli
Gutsy toasted organic muesli packed with 4 nuts, seeds and sweet little sultanas
Pancake Mix with Wild Blueberries
Light and fluffy organic pancake mix with wild harvested blueberries
The Unexpected Guest is owned and managed by Wambool Dreaming Pty Ltd, an Indigenous owned Sydney based business, specialising in a small range of award winning healthy breakfast based products, including 3 Australian Certified Organic items.
Native Australian Bush Honey
Hampers will include one of the following flavour profiles: Red Blush Rainforest Honey; Coastal Bio-active Honey; Golden Forest Honey
Real Honey: is an Indigenous owned business based in Kempsey, NSW, established to support and grow Indigenous honey harvesting business opportunities in the Macleay Valley for both domestic and International markets.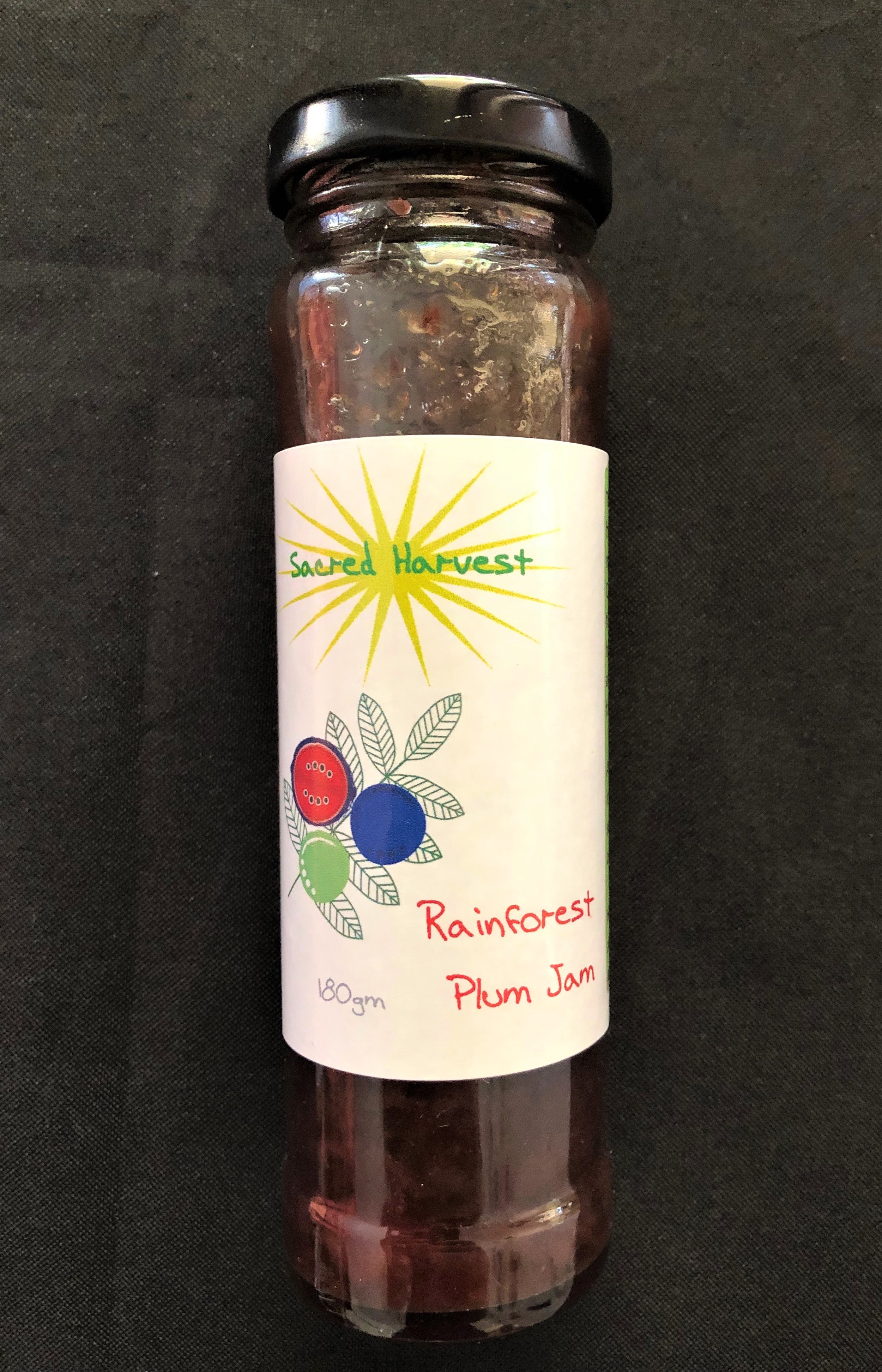 Davidson Plum Jam with a tangy profile, simply serve on toast or use with cheese or cook into sweet biscuits or pork/turkey recipes.
Sacred Harvest: originally created by Dale Chapman, renowned Brisbane-based native food Indigenous chef, includes an extensive range of native plant based products for retail and food service sectors.
Wattleseed Infused Coffee
The natural coffee hints from native wattleseed add an additional dimension to this Australian grown and ground coffee bean blend.
Indigiearth: is an award winning 100% owned and operated business based in the wine country of Central West NSW, Mudgee. Indigiearth supports wild harvesting, where possible, and purchases its native raw ingredients from Aboriginal communities across the country, as well as actively assisting Aboriginal communities to set up wild harvesting and native plant business enterprises.
Native Teabag Taster Pack
1. Davidson Plum & Lemon Myrtle
2. Finger Lime & River Mint
3. Quandong & Anise Myrtle
4. Strawberry Gum & Elderflower
5. Wild Mint, Peppermint & Ant
6. Lemon Myrtle,Lemongrass & Lemon Verbena
Warndu: is an Indigenous owned Adelaide based business with a focus on educating Australian's on the use and benefits of utilising our own native plant foods. As well as an online store, Warndu runs pop up restaurants, pop-up retail outlets and Australian native masterclasses.